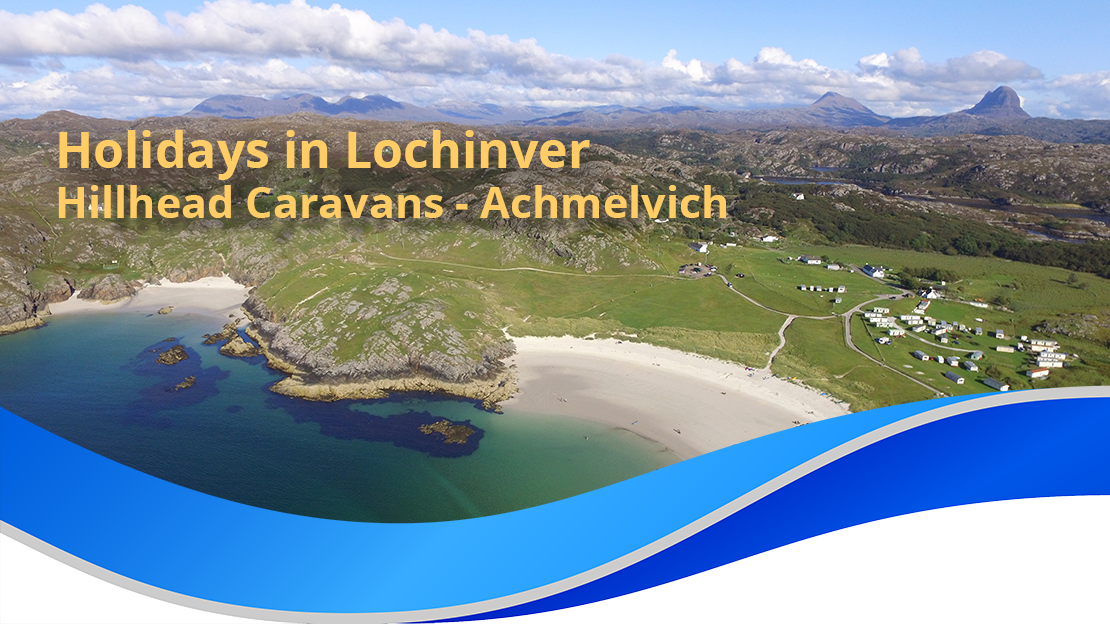 Durrant & Maysie Macleod
Hillhead
Lochinver
By Lairg
Sutherland
Scotland
IV27 4JA
Tel: +44 (0)1571 844206
Tel/Fax: +44 (0)1571 844454
Location
Achmelvich is on the rugged coastline of North West Scotland, 3 miles north of the village and fishing port of Lochinver, approximately 45mins drive north of Ullapool.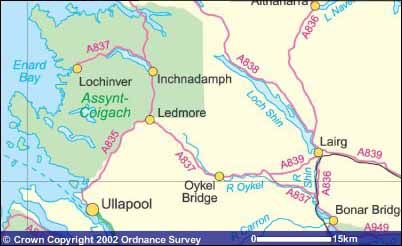 Image produced from the Ordnance Survey Get-a-map service.
Image reproduced with kind permission of Ordnance Survey and Ordnance Survey of Northern Ireland.
Getting Here
Lochinver is approximately 2 hours drive from Inverness, the capital of the Highlands, from where excellent road, rail and air links are available to the rest of the UK. For illustration of driving times Lochinver is approximately 5 hours drive from Edinburgh and Glasgow.
Buses run from Inverness to Ullapool, and local services operate from Ullapool on to Lochinver. We are 48 miles from Lairg which is the location of the nearest railway station.
FOR CARAVANS; Achmelvich is 3 miles from Lochinver on a single track road branching off the B869 coast road from Lochinver. For those not driving, this last part of the journey from Lochinver can be negotiated on foot (see Exploring the Surroundings), by bus or local taxi service.
FOR HILLHEAD COTTAGE; The cottage is situated a quarter mile before Lochinver when approaching from the East on the A837, and is just as one reaches the 30 MPH warning signs on the hill down to Lochinver Village, it is set backl from the road and on your right.