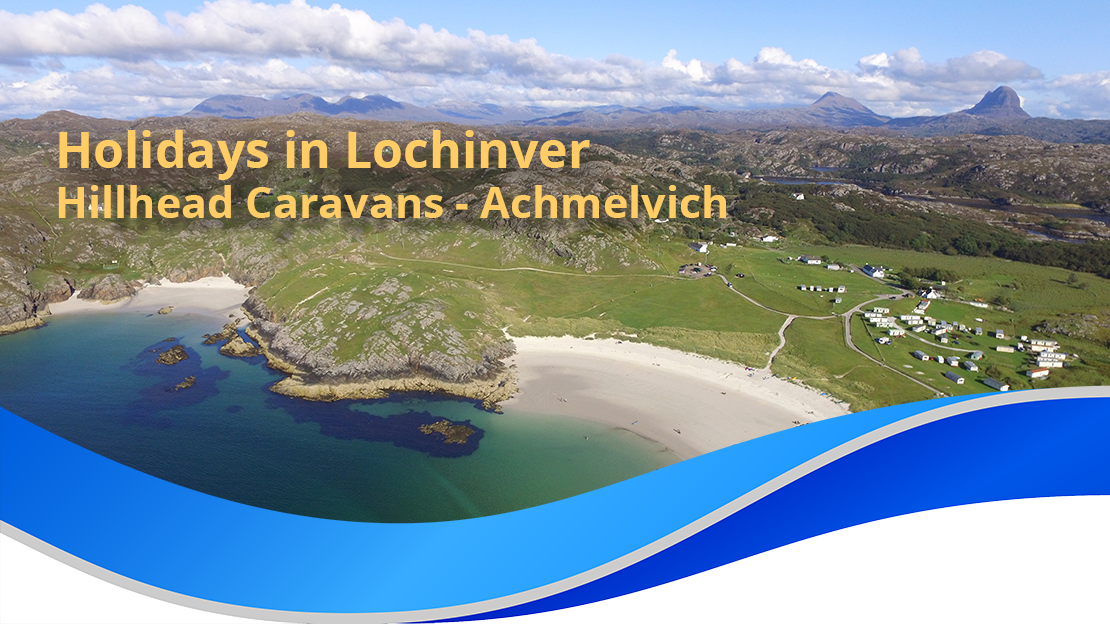 Durrant & Maysie Macleod
Hillhead
Lochinver
By Lairg
Sutherland
Scotland
IV27 4JA
Tel: +44 (0)1571 844206
Tel/Fax: +44 (0)1571 844454
Welcome to the Beauty of the NW Coast of Scotland!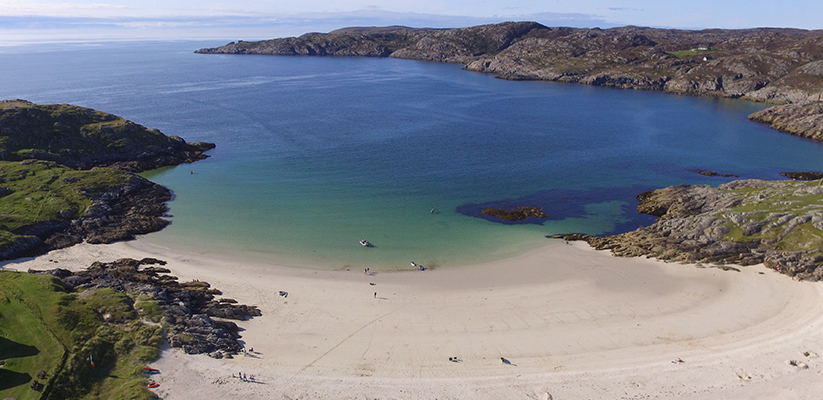 What we offer…
In respect of the current restrictions on movement etc., we are sorry to say that for the immediate future we will be closed.
Our customers have all been notified to the current situation.
When the Pandemic passes and it is safe to do so we will be pleased to open again.
Please all listen to the advice from Government,
STAY SAFE
best wishes
Durrant & Maysie
==============
Excellent self-catering accommodation at the beautiful white and safe sandy beach of Achmelvich in North West Scotland. Hillhead Caravans is located in an area ideal for country lovers who are looking for peace and quiet and enjoy beautiful scenery, observing wildlife, walking, cycling, photography, sailing or relaxing with a good book. The caravans are well equipped, warm, and comfortable; all heating and lighting included in the price.
Achmelvich beach (3 miles north of Lochinver, 45mins drive north of Ullapool) is one of the west coast of Scotland's beauty spots, with unique white shell sands and safe bathing from the gently sloping beach. The award winning beach is very clean and uncrowded, and the sandy bottom gives the sea a tropical colour.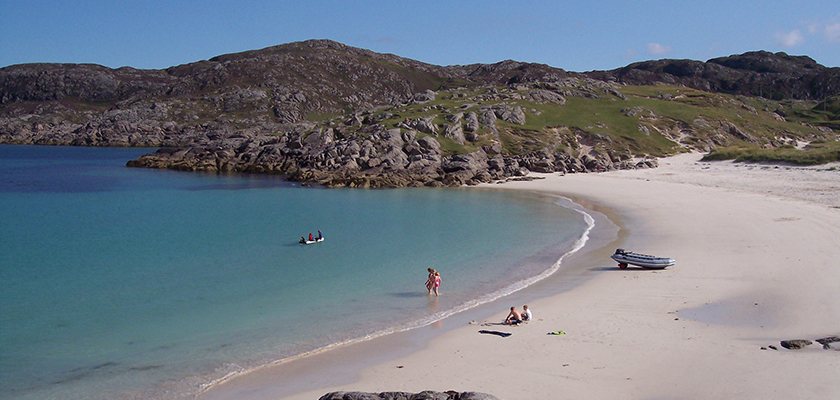 Hillhead caravans has been under the personal supervision of the Macleod family now looking forward to their 55th year and 56th season in 2020, with many regular visitors that return every year – childhood visitors later bringing their own children. One family celebrated their 50th consecutive year with us in 2017, and returned for their 52nd in 2019, another family 48 years and many in the 10's, 20's and 30's. Our guests enjoy the tranquility and unspoiled beauty of the location, the convenience of the amazing white shell sand beach on the doorstep, and exploring the rich countryside easily accessible nearby. The possibilities are endless.
Contact details, prices, accommodation and local information are all available elsewhere on this web site. Please get in touch with any further enquiries. We hope you will visit us soon.
Durrant and Maysie
Special thanks to Catherine Coul; The Swain family; Fiona Robertson; Kate Telfer; Robert Irvine; Barnswood; Bob McLeod; and for bringing it all together – and ever ready backup, Navertech Thurso
.