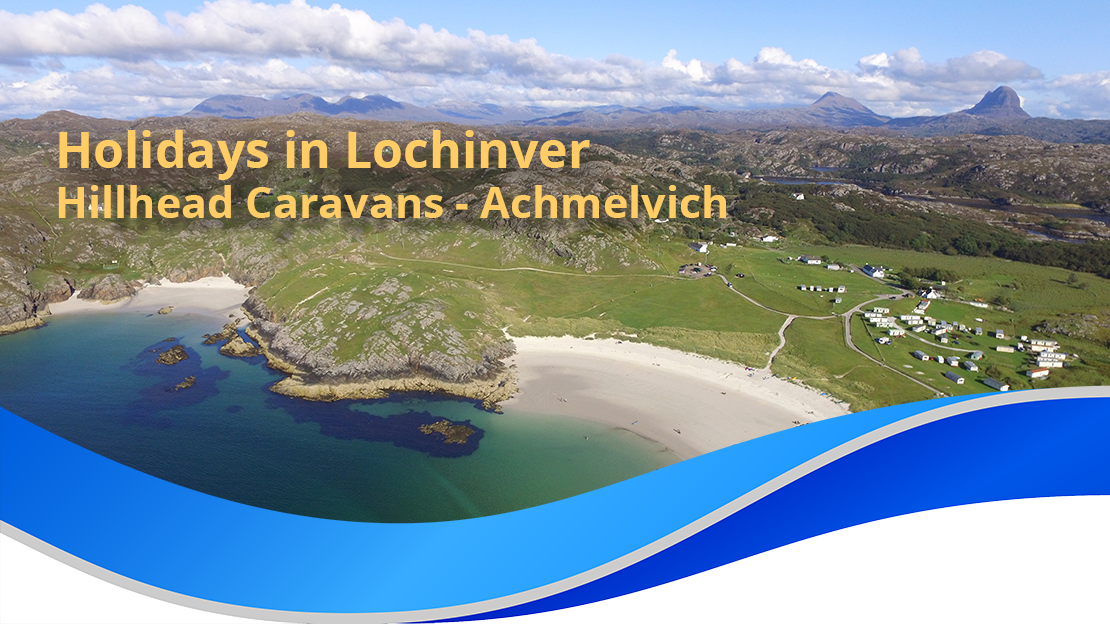 Durrant & Maysie Macleod
Hillhead
Lochinver
By Lairg
Sutherland
Scotland
IV27 4JA
Tel: +44 (0)1571 844206
Tel/Fax: +44 (0)1571 844454
Genealogy
By Bob McLeod;
"Almost all Americans and Canadians are either immigrants or descendants of immigrants. Some of recent arrival know exactly where in the "old country" their roots lie, other that have been here for many generations may only know the ethnic origin of their surname.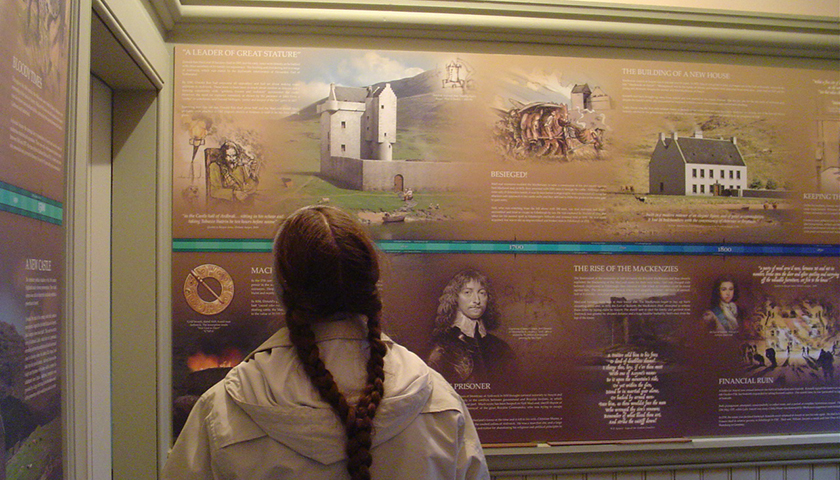 I am somewhat in between the two since my great-grandfather immigrated in the mid-1800's. Through my grandfather, all I knew was that his father was born in a place called Lochinver, Sutherland in Scotland, however I had no idea where that was or what kind of place it might be.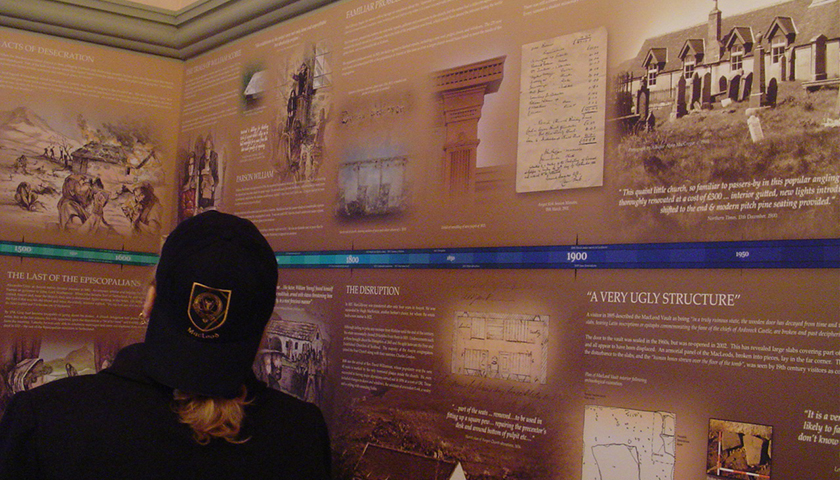 Thanks to the Internet, I was not only able to find it, I was able to find out all about it and to become good friends with a wonderful couple that live there. As emails flew back and forth, my interest and curiosity grew. Finally in the summer of 2006 my wife and I made the trip and spent the most wonderful week there.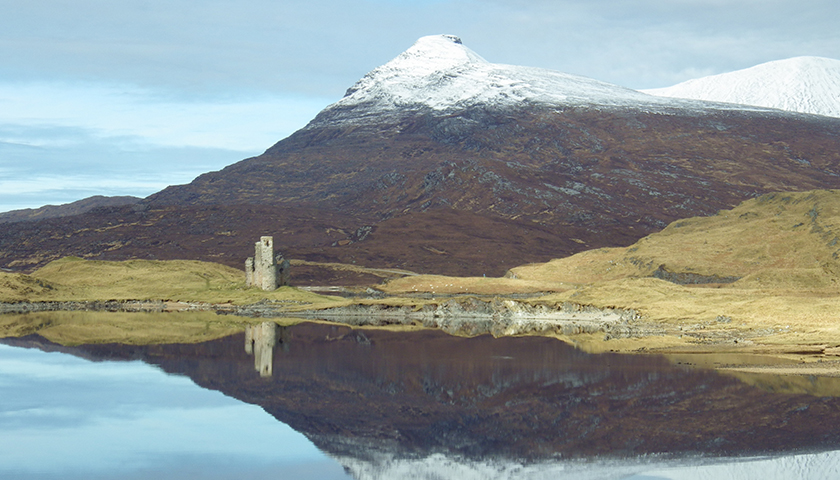 There are no words to describe the feeling I had as I stood on the shore and looked out to the west realizing this was the same view as my great-grandfather had as he left his homeland for the last time not knowing what lay ahead.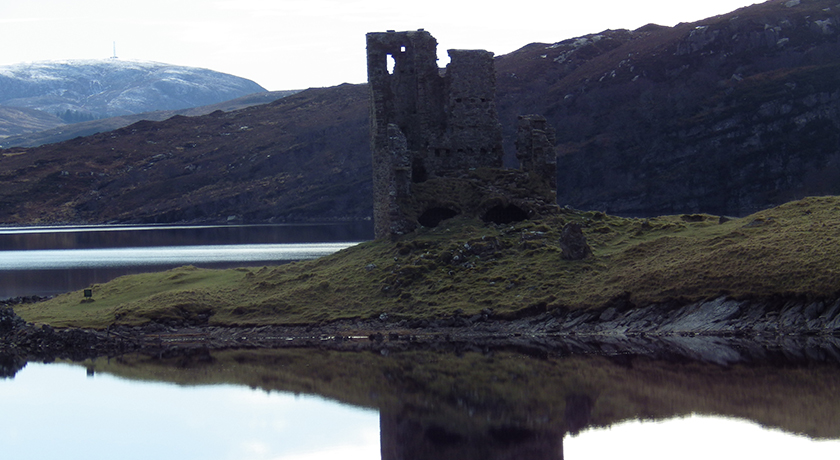 Loch Assynt with Ardvreck Castle, ancient Macleod stronghold
To stand where he stood, as well as his ancestors before him, was unbelievable experience. Looking around I also realized that all these wonderful people that I had met during the week were probably related to me in some way or another. I really felt that a part of me had finally come home.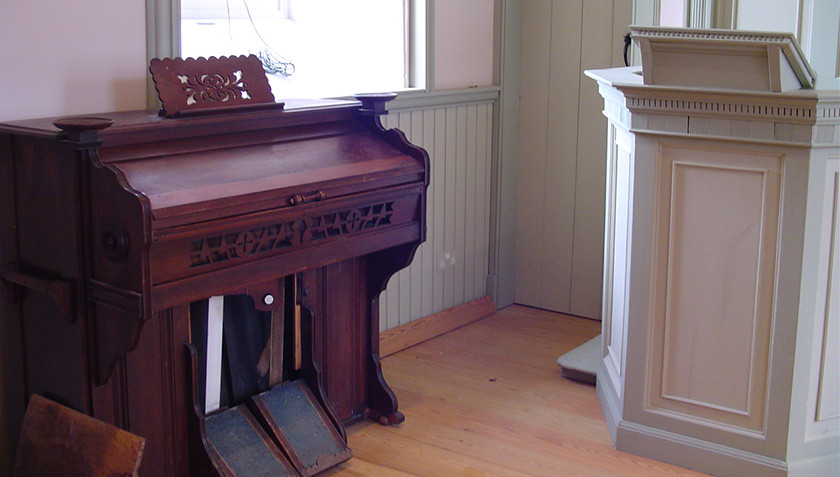 Having been there once, there is no question that I will return to this wonderful land of such beauty and hospitality." Bob McLeod, Illinois / North Carolina (Bob and Sandra have been back since and are returning again in 2019 again)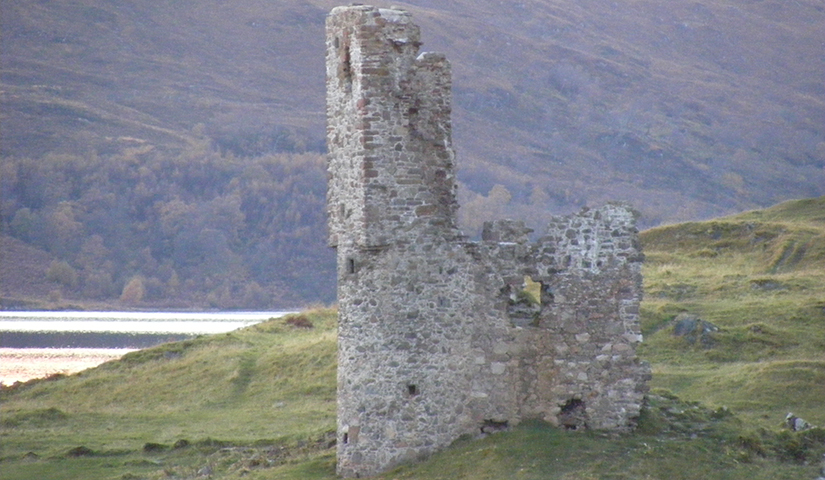 Ardvreck Castle, Assynt
Associated Genealogy websites noted below.
Are you Scottish?
Or Have an Affinity to Scotland?
If so join our Celebrations!
www.homecomingscotland.com
Scotland Genealogy
Ancestry.co.uk/ScottishAncestry – Search For Your Scottish Ancestors Lives In Our Records For Free.
Official Scottish site – Births, Deaths, Marriages, Census: 1513 – 1956. Free surname search
www.scotlandspeople.gov.uk
Family Research in Scotland — UK Genealogy .co.ukVisit our easy to navigate site of UK genealogy links, the ideal starting point for anyone researching their ancestors in Scotland.
www.ukgenealogy.co.uk/scotland.htm
Scotland genealogy ~ a free Scottish family history resource – Scotland genealogy and Scottish family history resource. For anyone researching their family history in Scotland, our aim is to provide a free resource for …
www.sctbdm.com
Family Tree genealogy and Scottish clan history from Research your ancestry with surname and family history search plus plan a visit to Scotland to trace your family tree.
www.ancestralscotland.com
Scotland Royalty – Genealogy & Family Trees – Excellent resource for researching your family history.
www.scotlandroyalty.org