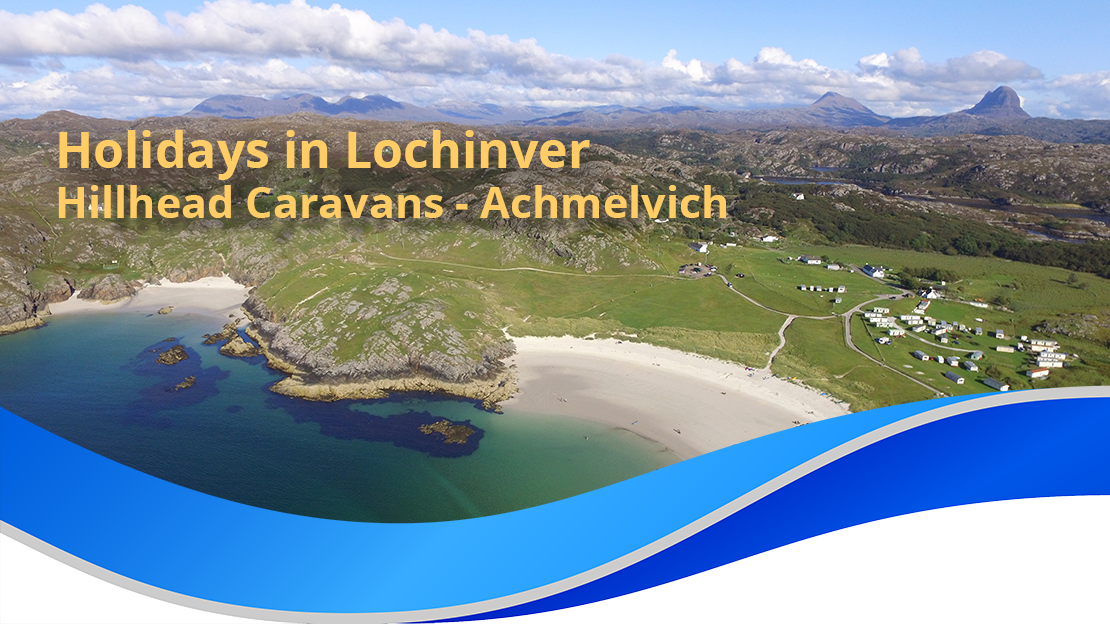 Durrant & Maysie Macleod
Hillhead
Lochinver
By Lairg
Sutherland
Scotland
IV27 4JA
Tel: +44 (0)1571 844206
Tel/Fax: +44 (0)1571 844454
Exploring the Surrounding Area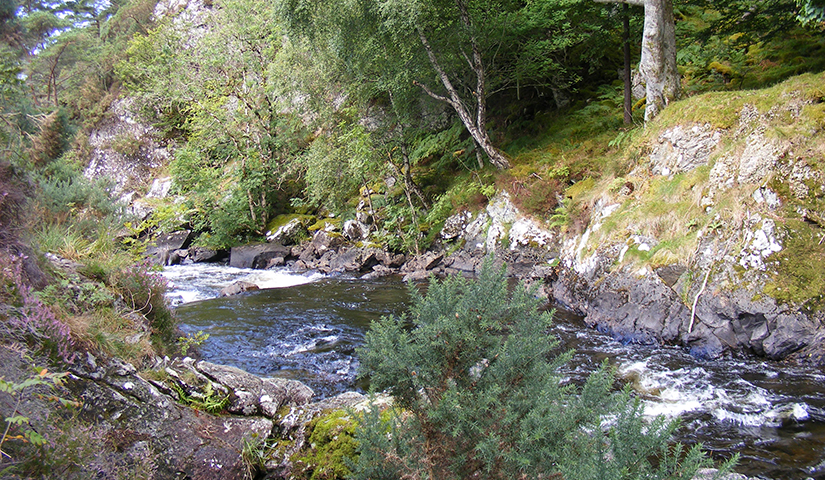 The area is excellent centre for both walking and touring (by car or bicycle). There are walks of both high and low levels of difficulty suitable for all levels of fitness (including the Loch Assynt "All Abilities" walk. Driving around the winding coastal routes at leisure, with views of numerous small Islands, beaches and coves, and wildlife, backed by the trees, hills, mountains and rivers, all looking different in every light, is just a pleasure.
Walking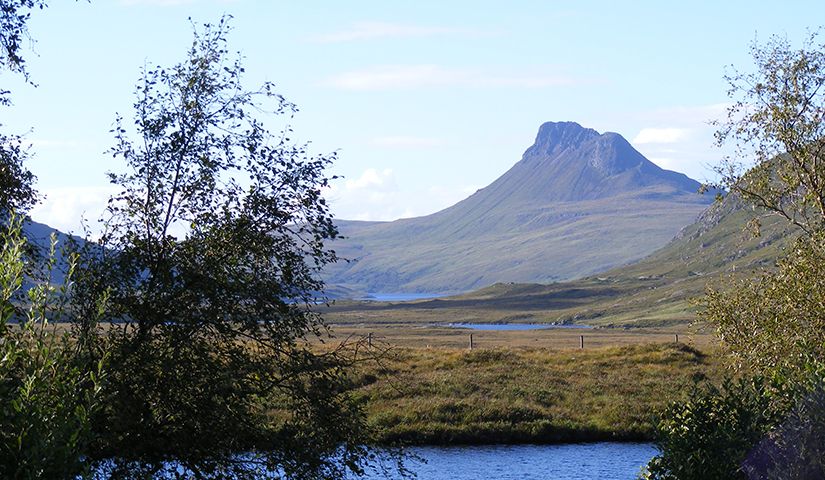 From Achmelvich southwards there is the Ardroe path, past Loch Roe, to Lochinver. In the other direction is the coast walk to Altnabradhan old meal mill, as worked by our Macleod ancestors, where you can view the mill stones that were cut and taken from the mountain of Suilven. Continue further Northwards along the rugged coast to the beach at Clachtoll with famous split rock and the rocky beach at Stoer etc. Further Northwards along the coast is the famous and spectacular pinnacle of the "Old Man of Stoer", which may be approached and viewed leaving from Stoer Head Lighthouse, or from Culkein peat road.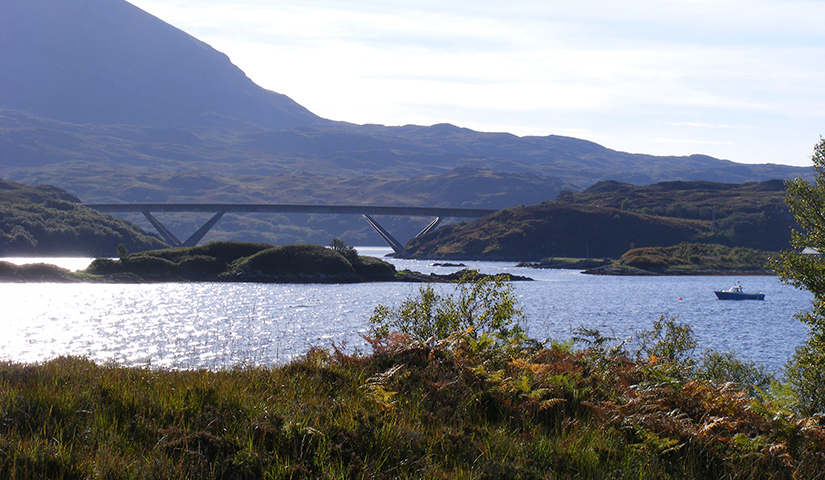 From Inverkirkaig you can walk to Kirkaig Falls then on further to Fionn Loch and finally on to Suilven itself. On your return to the carpark you may wish to visit Achins Bookshop & Coffee Shop and enjoy a well earned cup of coffee or a bowl of home made soup and browse the many items in the well stocked shop.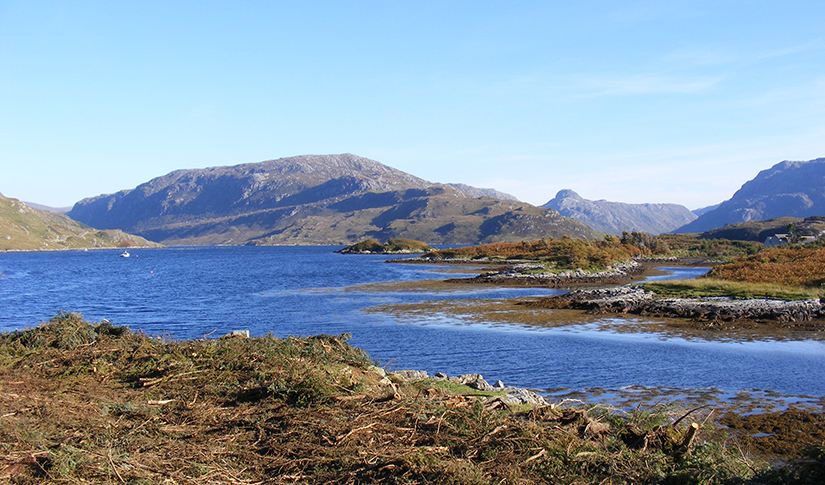 From Lochinver there are easy local walks in the Culag Woods down to the White Shore, or along the river Inver. This connects with the longer paths of Glencansip, that lay between Suilven and Canisp mountains, one running through to Elphin.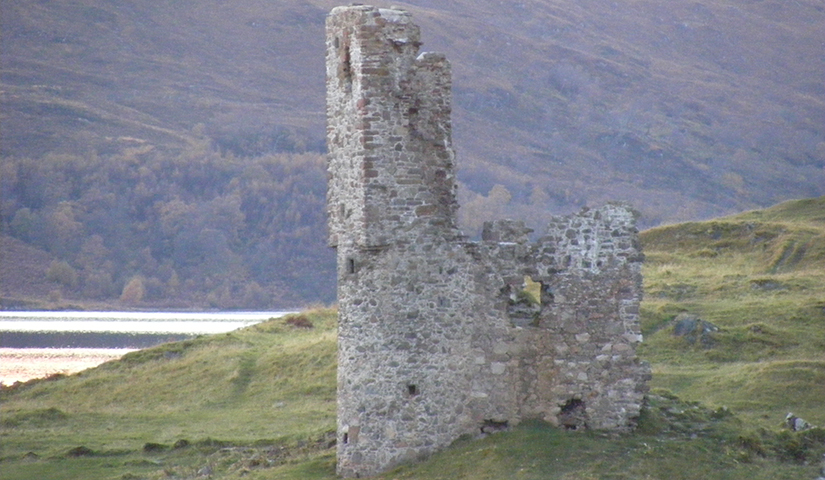 Also by Loch Assynt the new All Abilities walk by two Lochs with Toilets at strategic points, and also worth a try is the more rugged hilly Little Assynt path to old Sheilings and on to connect to the All Abilities path if wished or just complete the circuit to further opening up a beautiful area of true away from it countryside.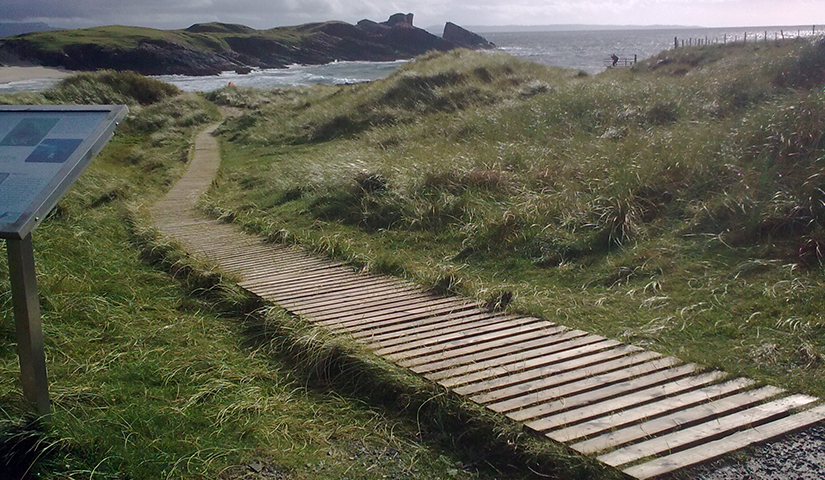 This is just a small sample, a total of 31+ walks have been compiled by the ranger in "Walks around Assynt". Not to mention, for the more adventurous, exploring the splendid local mountain peaks of Suilven, Canisp, and Quinag.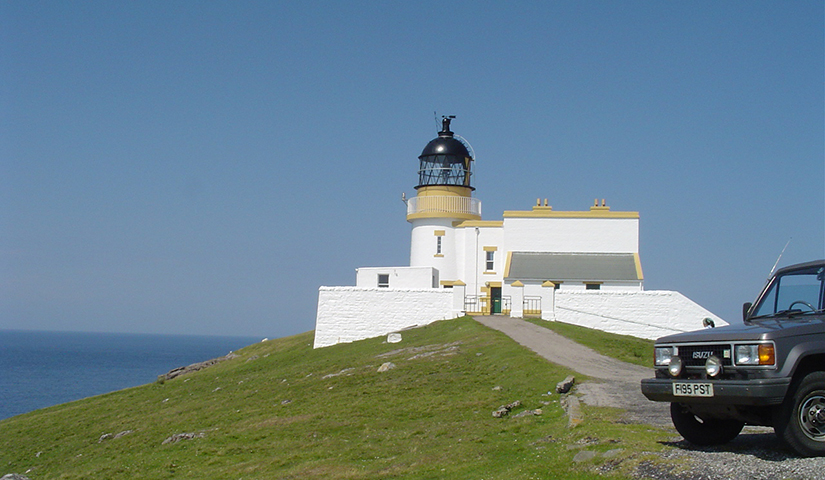 Touring By Car
On the main Lochinver to Ullapool road you pass the mountains of Quinag & Suilven while Loch Assynt stretches out before you with the ancient ruined castle of our ancestors on the shoreline.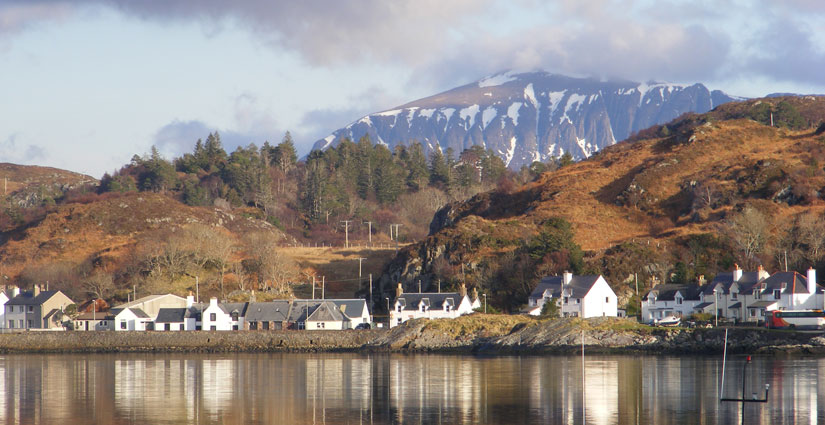 From Loch Assynt to the Caves of Inchnadamph and Stronthrubie, and then onto Knockan Rock, and the visual display visitor centre, and walks, with very interesting geology.
Then on to Ullapool, which has a 9 hole golf course, a leisure pool/centre, local museum and also boat trips.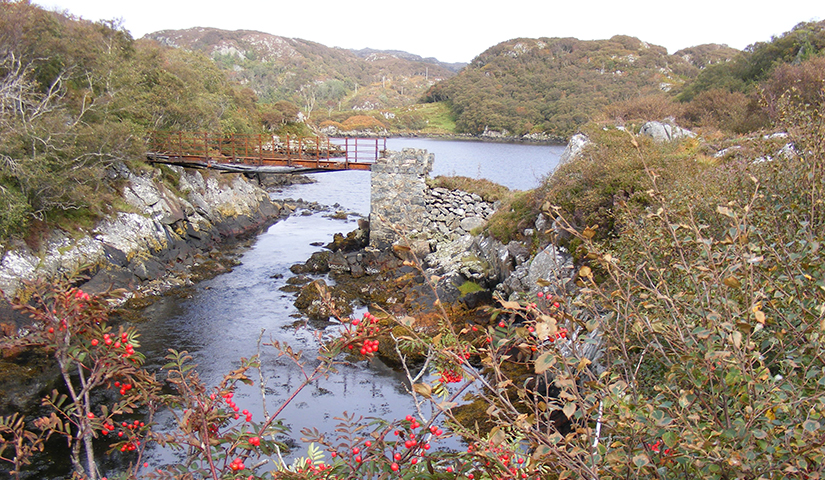 Or, take the Lairg road to "Shin Falls" and watch the salmon leap the famous falls, and/or, browse the gifts and eat out at the Shin Falls restaurant/gift shop, now famously linked to Harrods of London.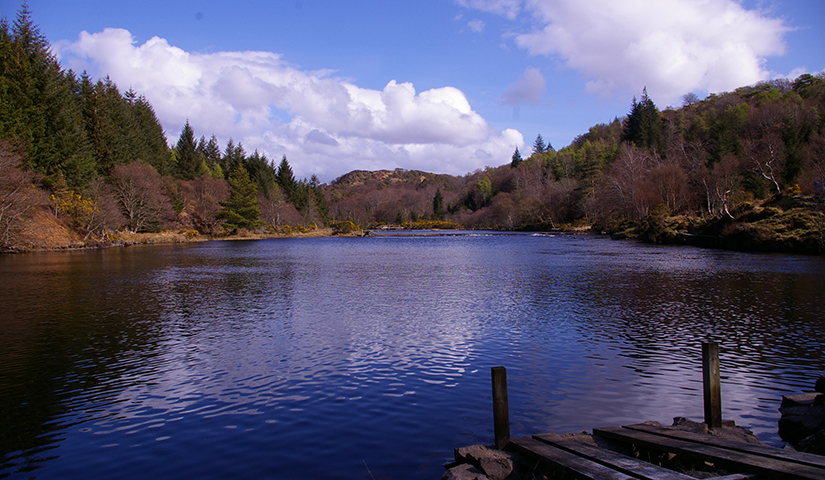 Or, take the road north from Loch Assynt, Kylesku, and on to "Handa Isle Nature reserve" near Scourie, then on to Kinlochbervie with it's busy fishing harbour, and then on further to the Smoo Caves at Durness or a trip to the lighthouse at Cape Wrath, the most north westerly point on the mainland.
For paintings and drawings of some of our hills and shores have a look at the amazing work of Keith Salmon, who having diabetic retinopathy. which caused his sight to deteriorated very quickly and within a few years he had to stop exhibiting work and instead try to find new ways of painting, using just the very limited sight he now had left. Keith is now registered blind.